My livery designs
I have been lucky to have the opportunity to produce some livery designs, and modify a few others. My first introduction to this business was on the Valley Lines, where I modified the original design to produce the well known "V" on the front end of the Cardiff Valleys units.
I was later involved in the evolution of the Regional Railways livery, and its application to various classes of DMU.
At Porterbrook I had some influence over the company logo, convincing Sandy Anderson to scrap the first offerings and putting forward alternatives. These were given to Interfleet, who produced a range of options, from which we selected the now well known logo. Working on from this I produced the locomotive liveries, which are shown below. The first Class 47 was developed from an idea by Nigel Tilly, and my main input to the Deltic was the white line but the rest are all my own work. The liveries were designed for brand promotion, so they needed to be distinctive and generate interest. Porterbrook now has a new logo, which was absolutely nothing to do with me.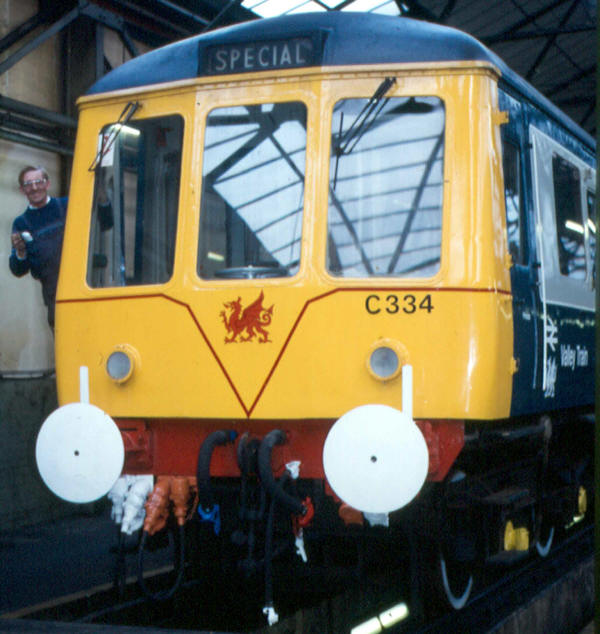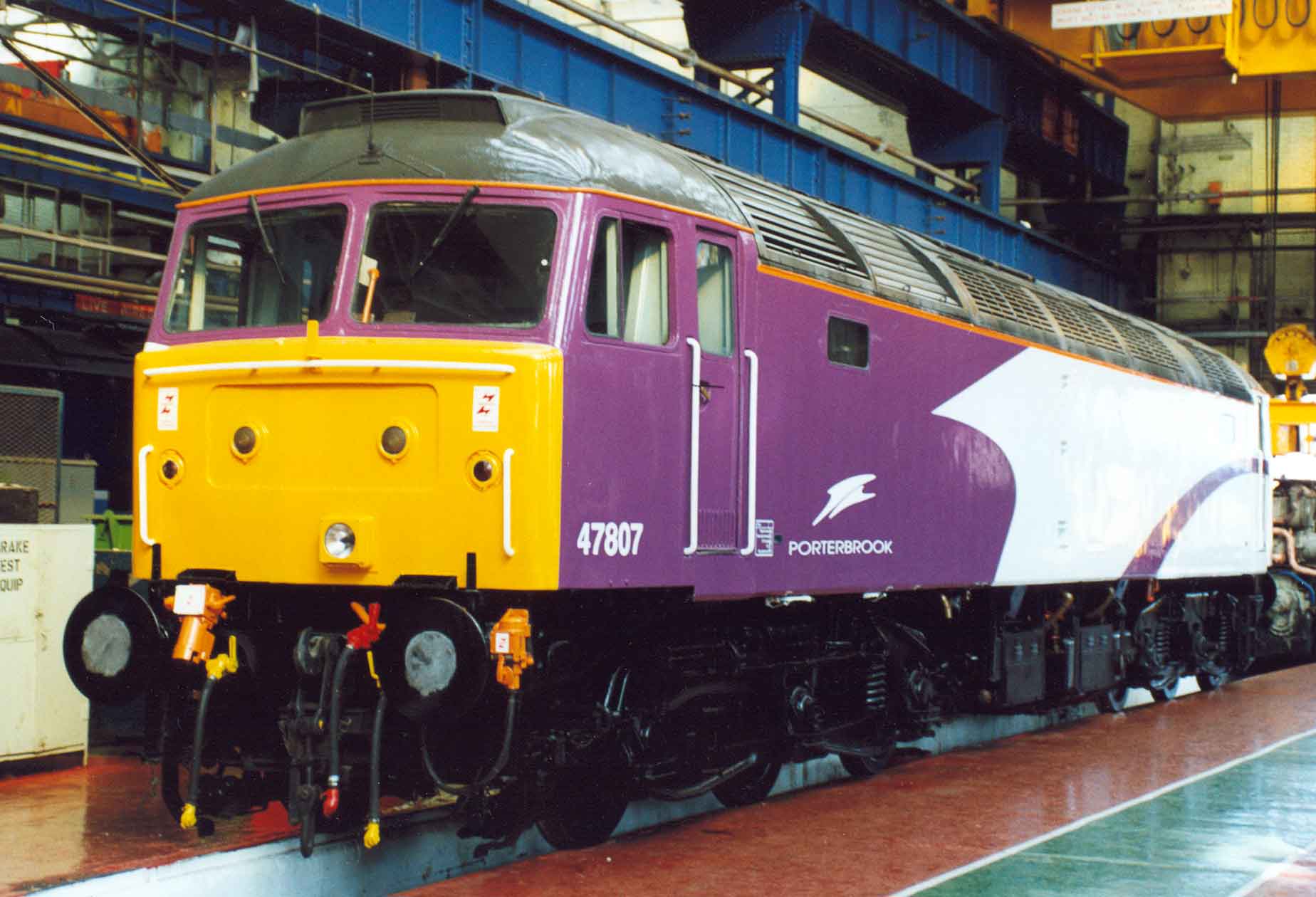 The Valley Lines front, and painter Don White The first Porterbrook Livery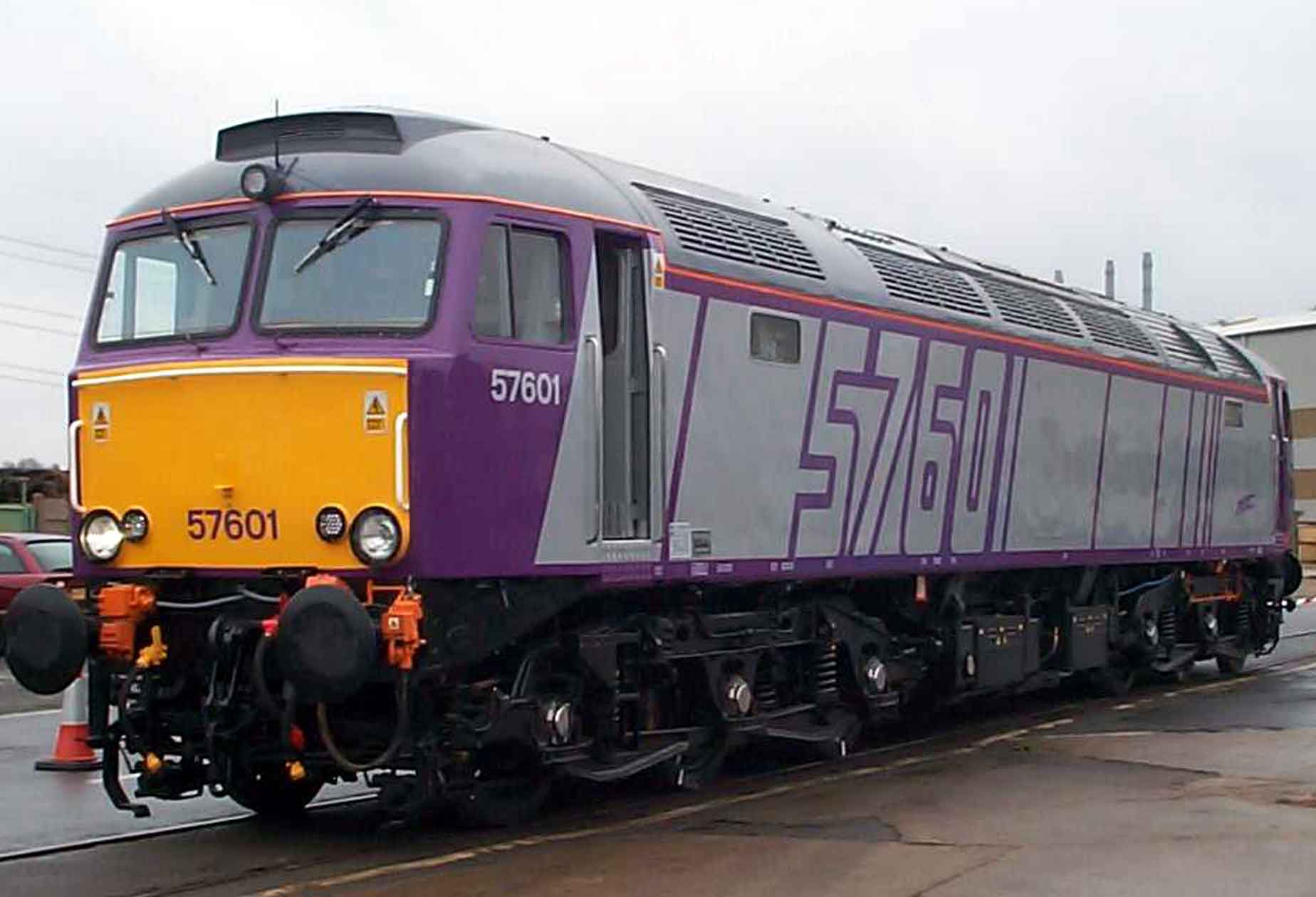 57601 The remit was "It must not look like a 47", and it didn't. Note chrome axle box covers.
The front number is about the only bit to survive onto the latest Class 57s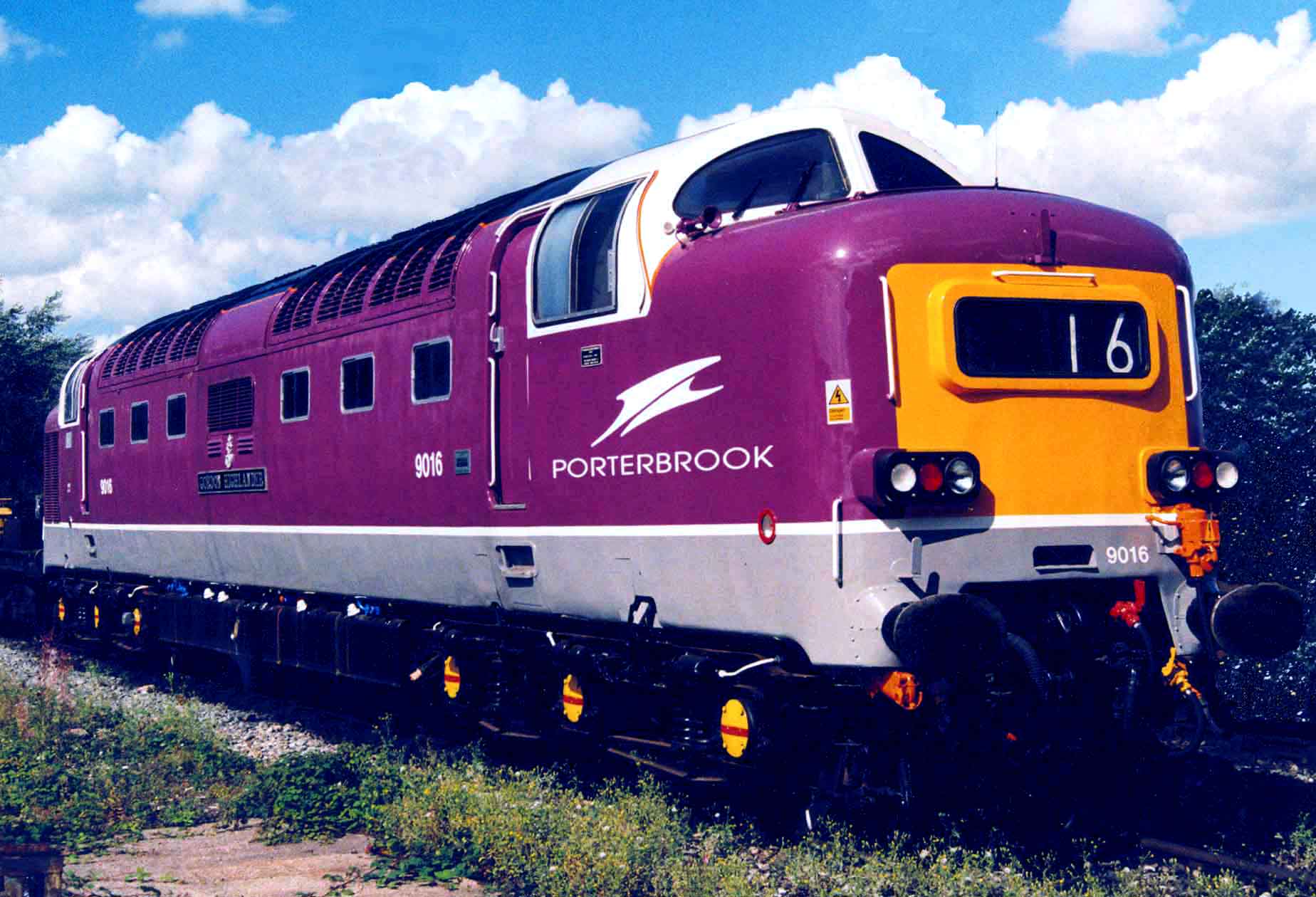 The Deltic - I didn't do the headlights! I couldn't muck about too much with a loco like that. Click the prototype to see it being built or to see 9016 in action:- http://uk.youtube.com/watch?v=XMPWyNZG50I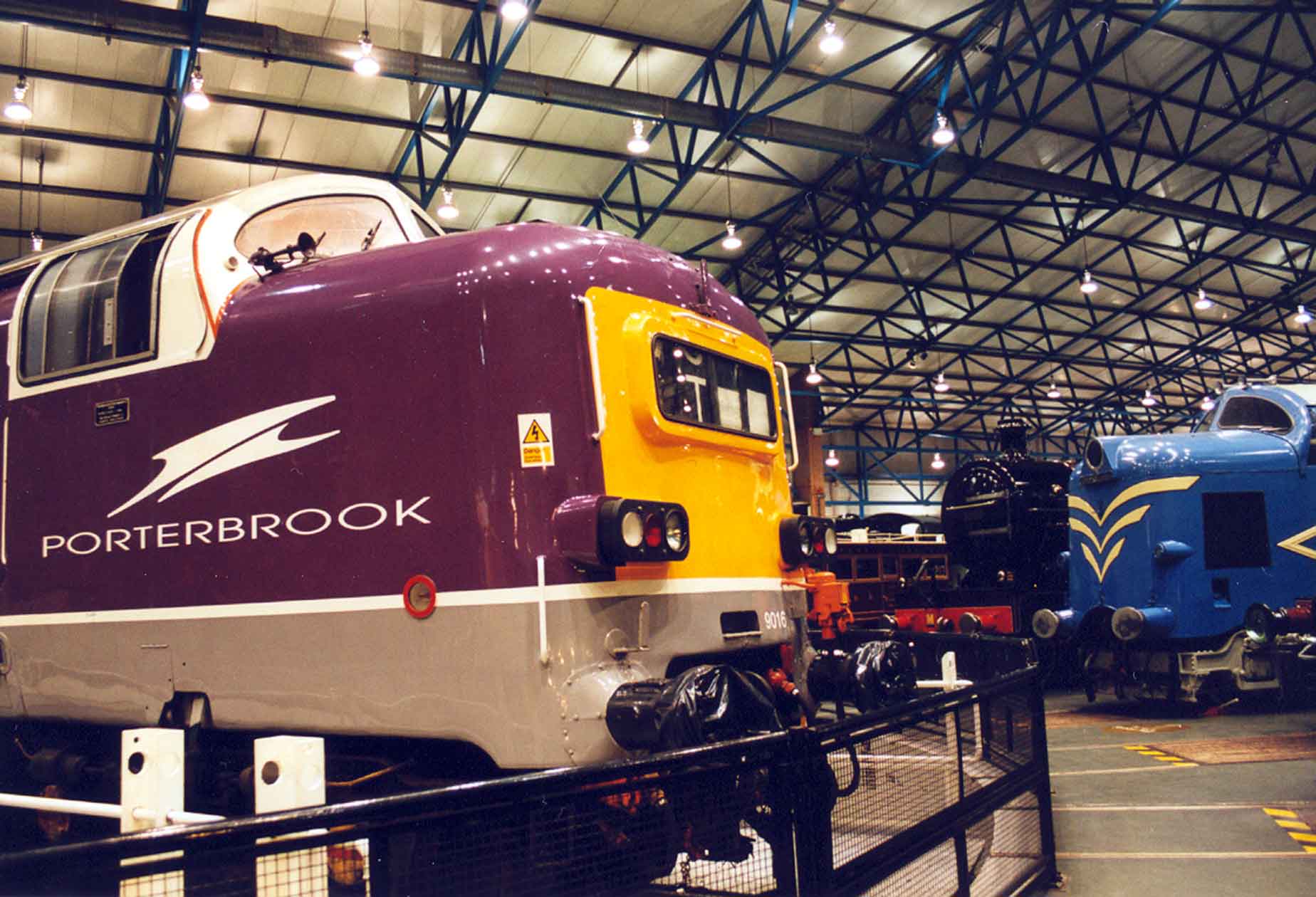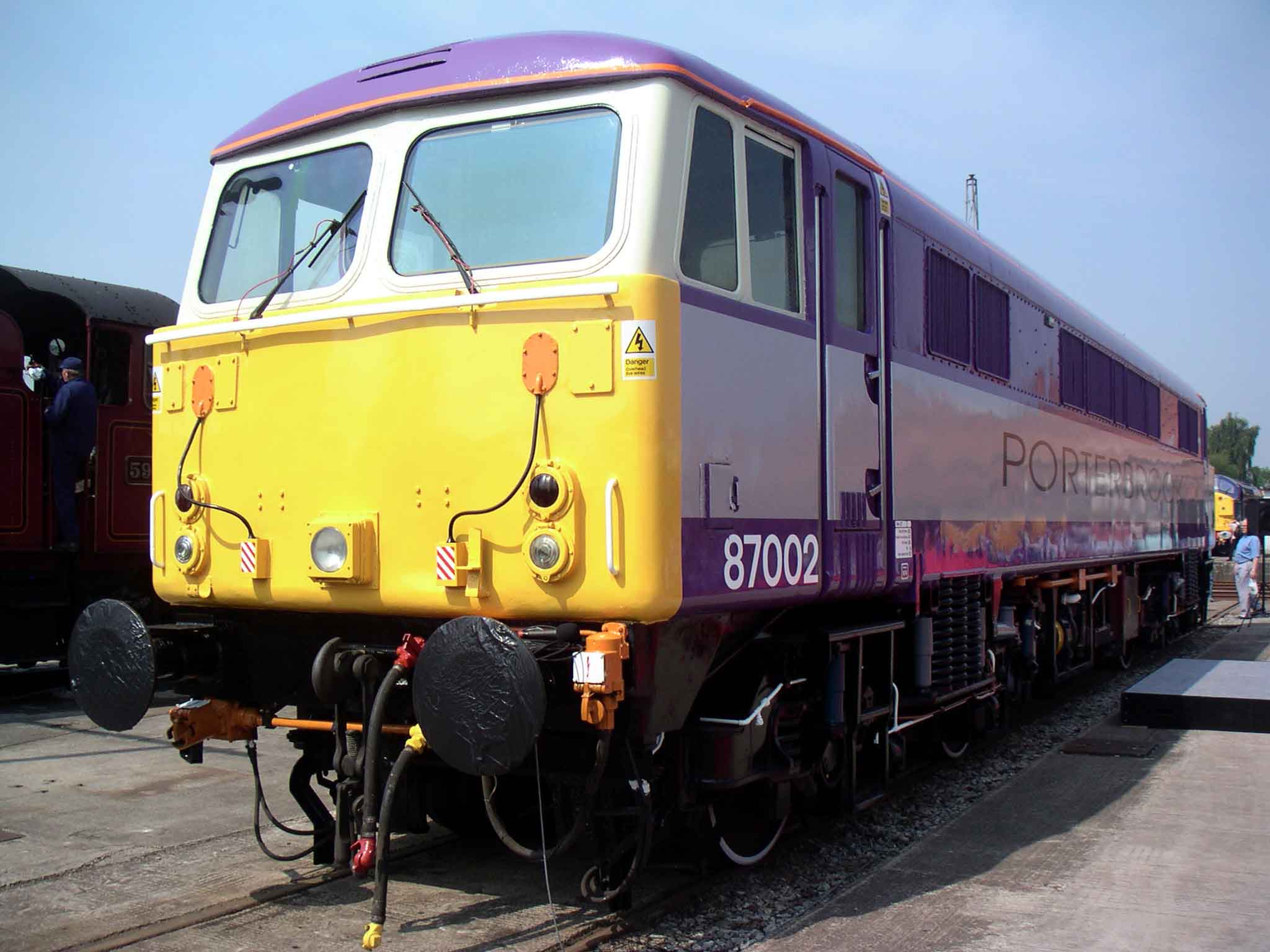 The best side of 87002. This loco should have had a huge chrome Porterbrook logo on the other side, but unfortunately the Vehicle Acceptance Body wanted £50,000 to clear it...so it had to be a transfer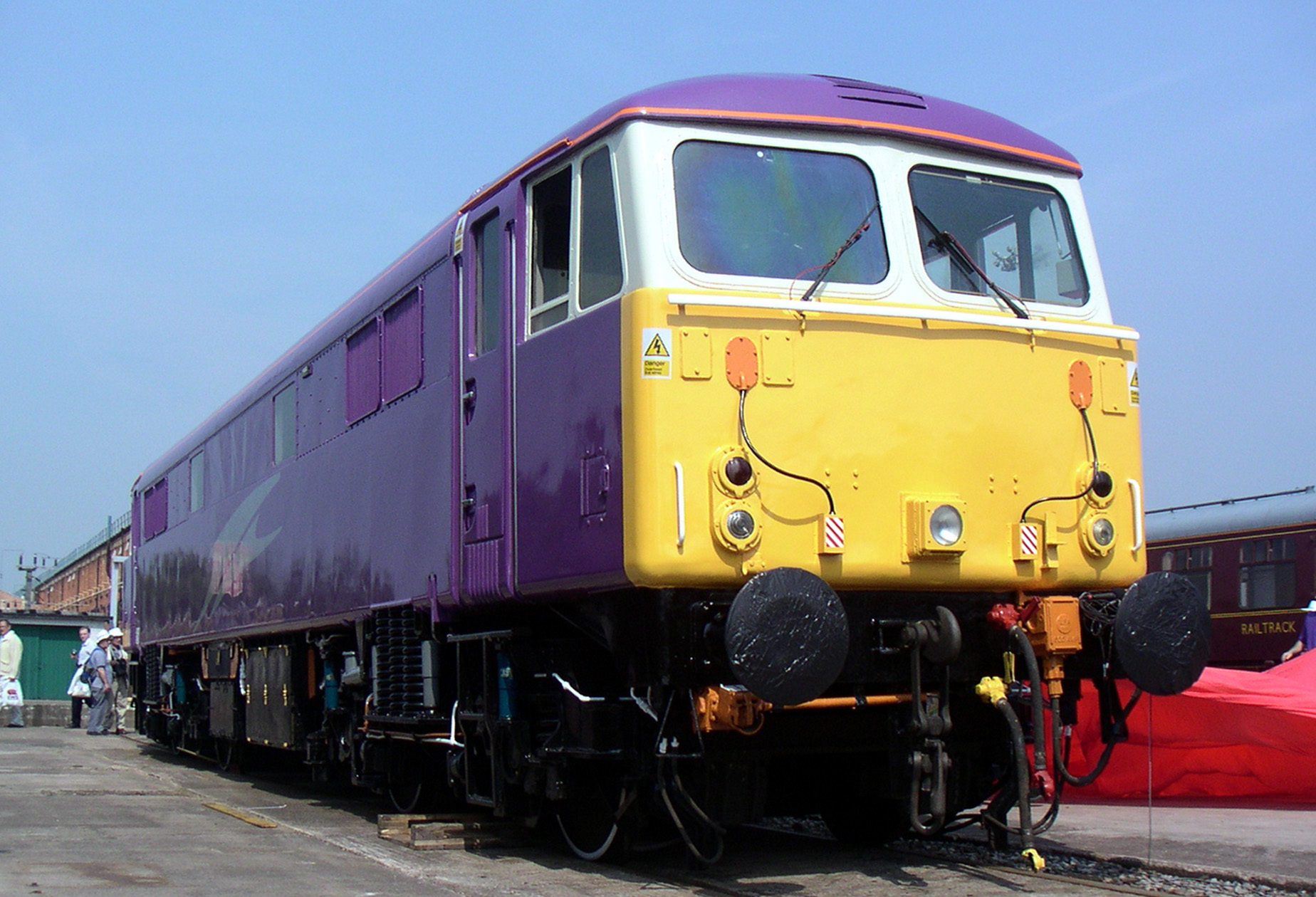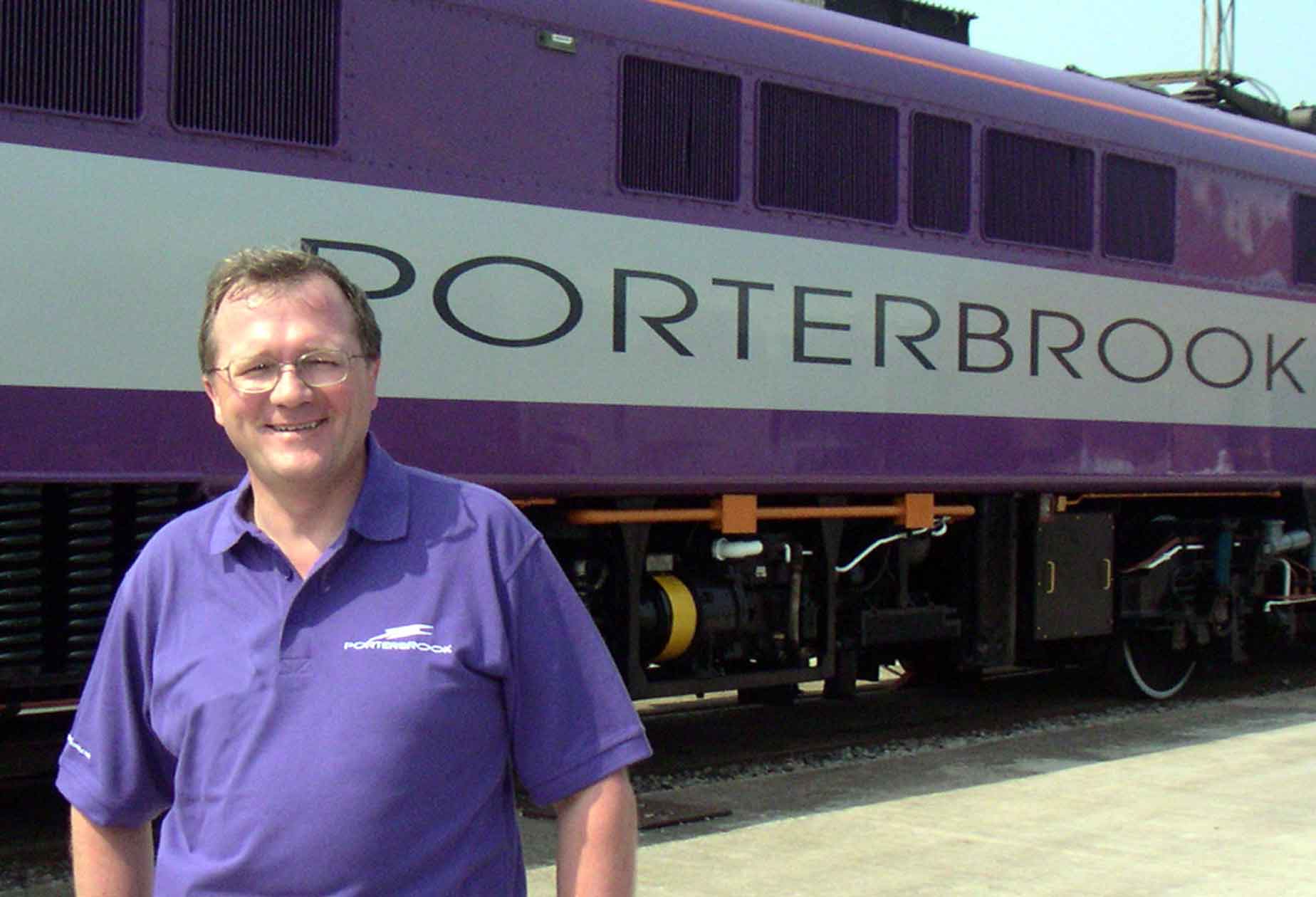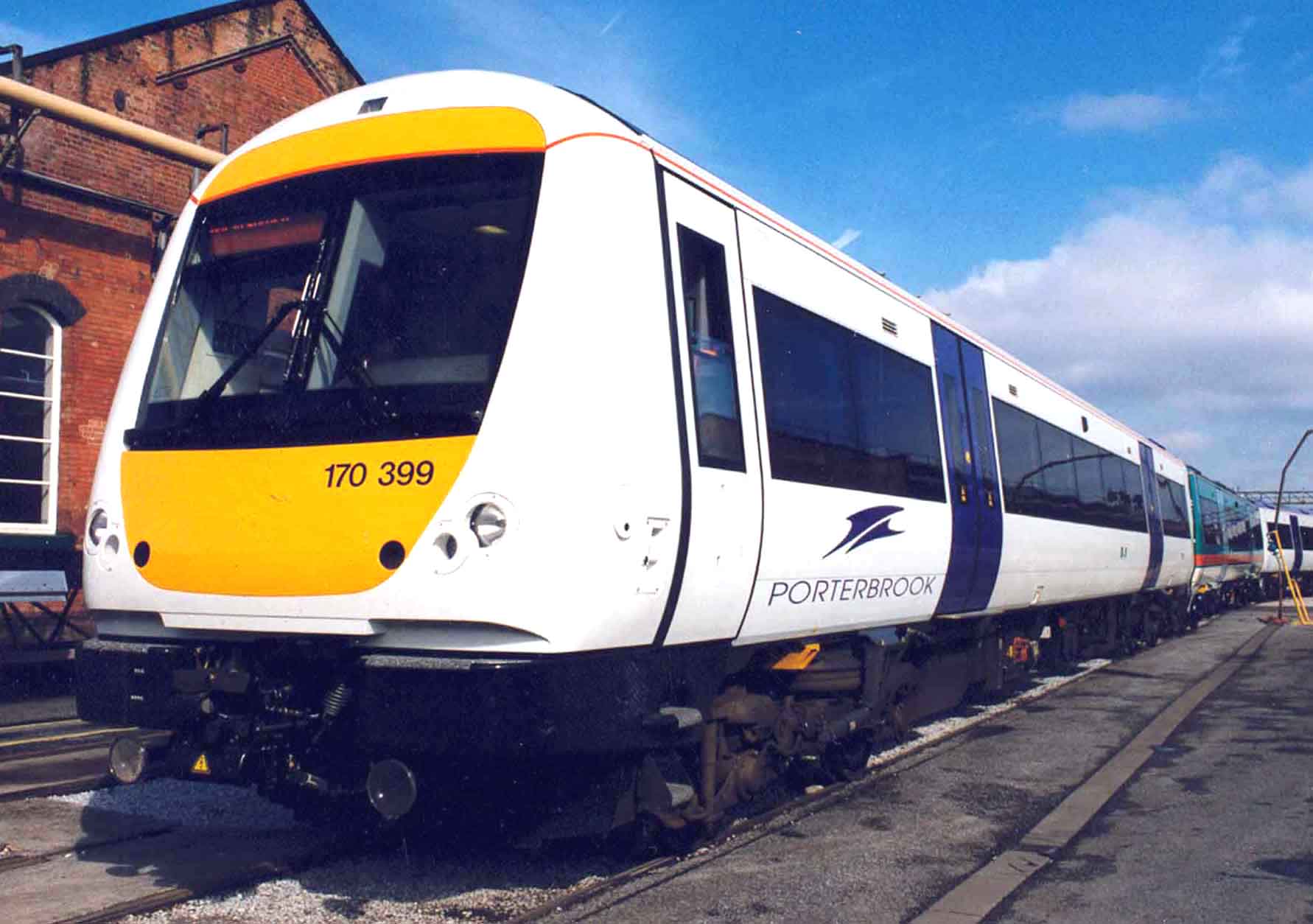 170399 - This one hardly counts, but it is as simple as possible, and easy to re-livery in a TOC's colours when leased long term. My original plan was to use a large logo from the cab to the door, but it was too expensive.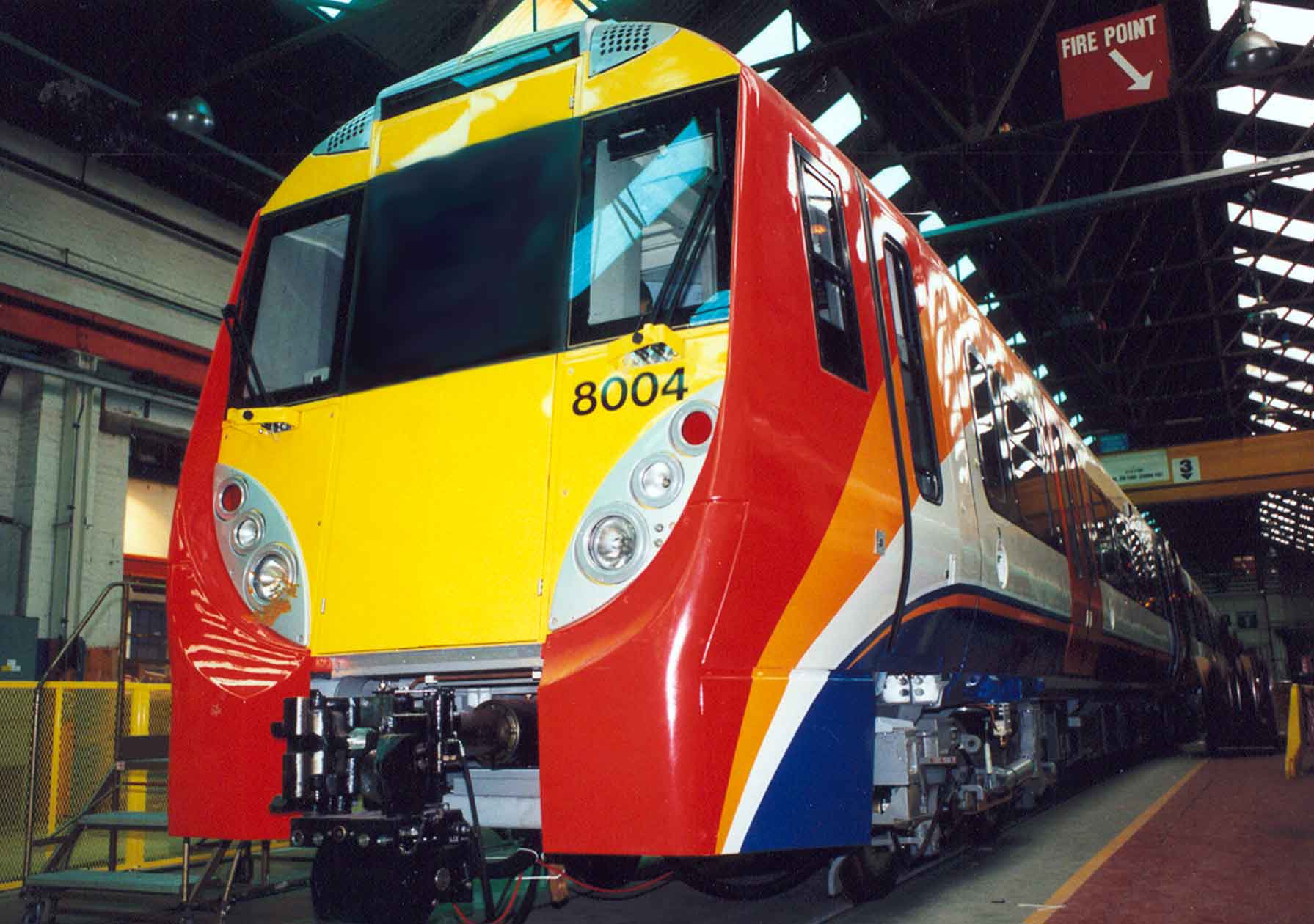 Not my livery - It is what the 458 should have looked like with black between the windows, but this was only simulated with a bin liner at Washwood Heath. SWT wanted yellow between the windows, which I felt lost the one advantage of the retractable gangway. Maybe one day.